From its beautiful coastal landscapes to its fashionable downtown district, Greenwich offers its residents everything they could want or need for an ideal suburban life. Check out some of the top reasons why you'll want to live in Greenwich, Connecticut.
Low Property Taxes
Despite its status as an affluent suburb and The Hedge Fund Capital, property taxes in Greenwich are half—or even less—of the taxes for similar properties in neighboring communities, making the residential areas of the town a smart investment. In addition to its mansions and impressive single-family homes, the town also has many affordable condominiums and apartments that make it a desirable place for young professionals and families alike.
Natural Beauty on Connecticut's Gold Coast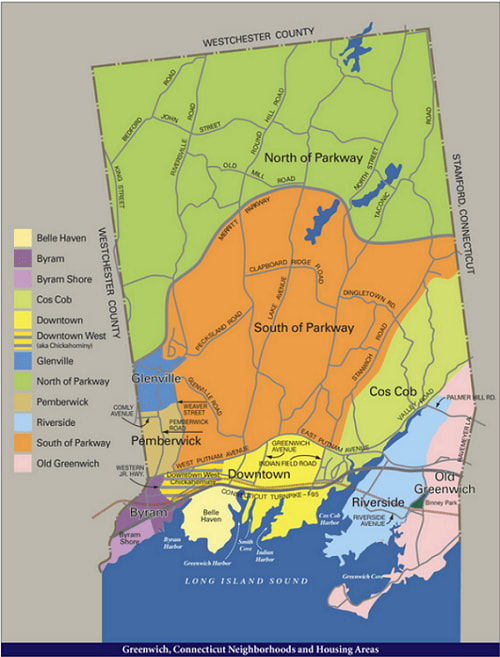 Real estate in Greenwich is set among a variety of landscapes ranging from peaceful beaches and shores to forested enclaves and gated communities. Greenwich is the largest town on Connecticut's coveted Gold Coast and has a wealth of stunning beaches, parks, natural preserves and islands. The Greenwich Audubon Center, the first educational nature center of the National Audubon Society set on 686 acres, offers classes, tours and the opportunity for visitors to explore and learn about nature and conservation.
Proximity to New York City
Less than an hour from one of the largest urban centers in the world by train or car, Greenwich residents can enjoy all of the convenience and excitement of the city while enjoying the serenity of being in a suburban setting. Lively in its own right, Greenwich also offers a variety of local shops and dining venues that ensure you don't need to leave the area for incredible experiences.
Rich in Culture and History
Founded in 1640, Greenwich is rich in culture and history. You can learn about Greenwich's history at the Bruce Museum, Bush-Holley House, Putnam Cottage and Greenwich Point. Greenwich is brimming with chances to learn about the past and present.
Family-Oriented, Diverse and International Community
Families that move to Greenwich enjoy its many benefits, the first and foremost being an outstanding public school system, as well as some of the area's leading private learning institutions. Greenwich also has a variety of local events, such as the annual Town Party, Greenwich Wine + Food Festival and Greenwich International Film Festival, which foster community and include live music, games, food, theatre and entertainment. There are a variety of clubs, community centers and athletic facilities in the area to choose from. Greenwich's outstanding schools, dynamic community and convenient access to New York City attract families from across the country and around the world.

If you are looking for real estate in the Greenwich, CT area, contact Mia Simonsen real estate for current listings and incredible opportunities.